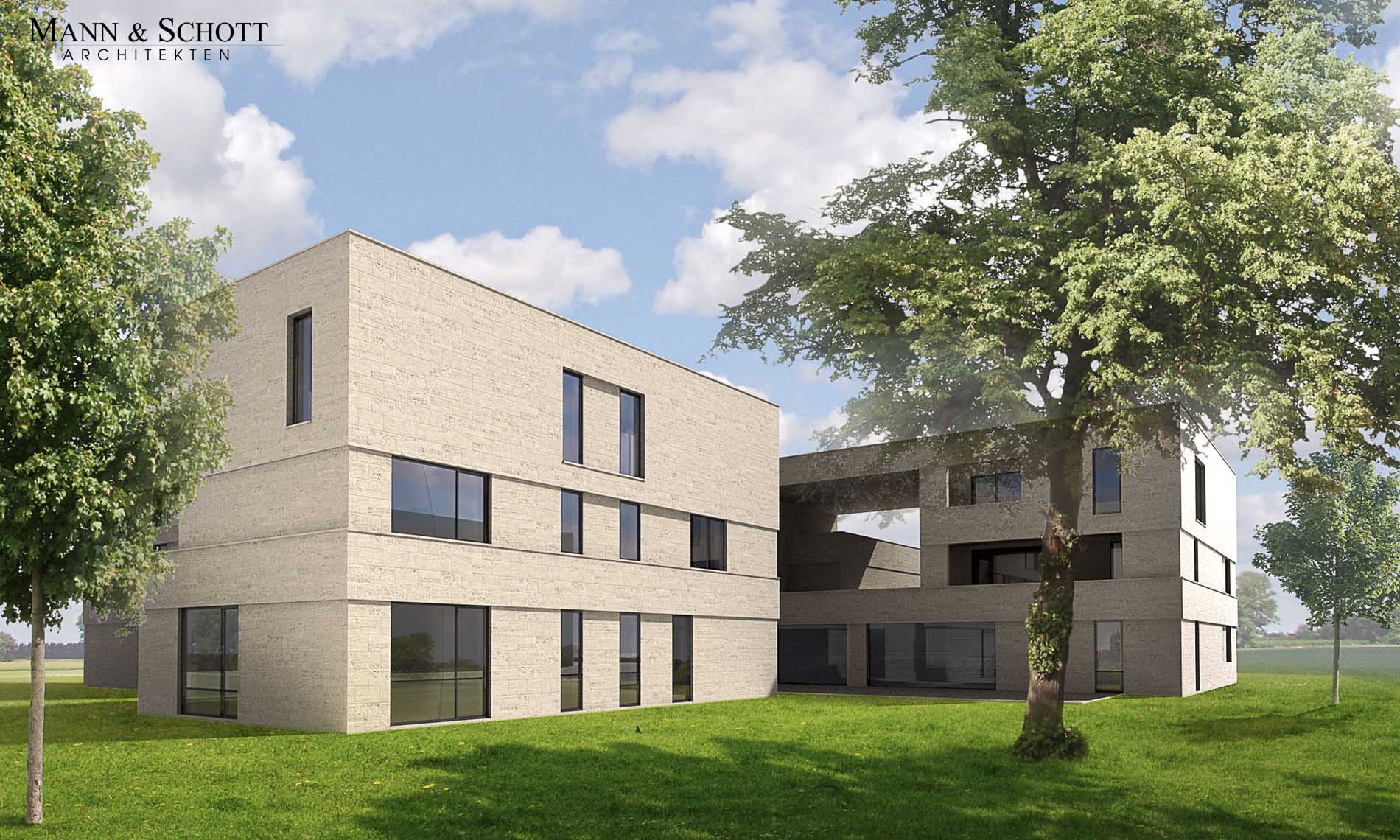 Leipzig, Ferdinand-Lassalle-street 23, building of two new urban villas
Excerpt from the recommendation of the organization forum Leipzig
"In a parklike sourrounding are planned two three floor villas with total of 4 apartments. In the orthogonal structure of the neighboring large villas, the two new buildings are being developed as differentiated structured composition cubic structure. Their free arrangement avoids deliberately a reference to the central axis of the villa Sebastian-Bach-Straße 53.
The planned restrained utilization preserves the park-like character of the property. The differentiated volumetrics of the building that has been carefully set, generous openings and in the representations indicated, purist detailing of façades as a contemporary response to the architecture of the neighboring large villas convincing and credible. The size and detail of the historic buildings match elegance and spatial complexity with the planned new buildings. The architecturally broader terraces and loggias be understood as an independent interpretation of the villa at the park. The presented architecture formulated a specific claim to the constructive working through to the last detail.
A successful implementation of this promising project can expect a quite exemplary for the context of the upper-class district of Leipzig solution."