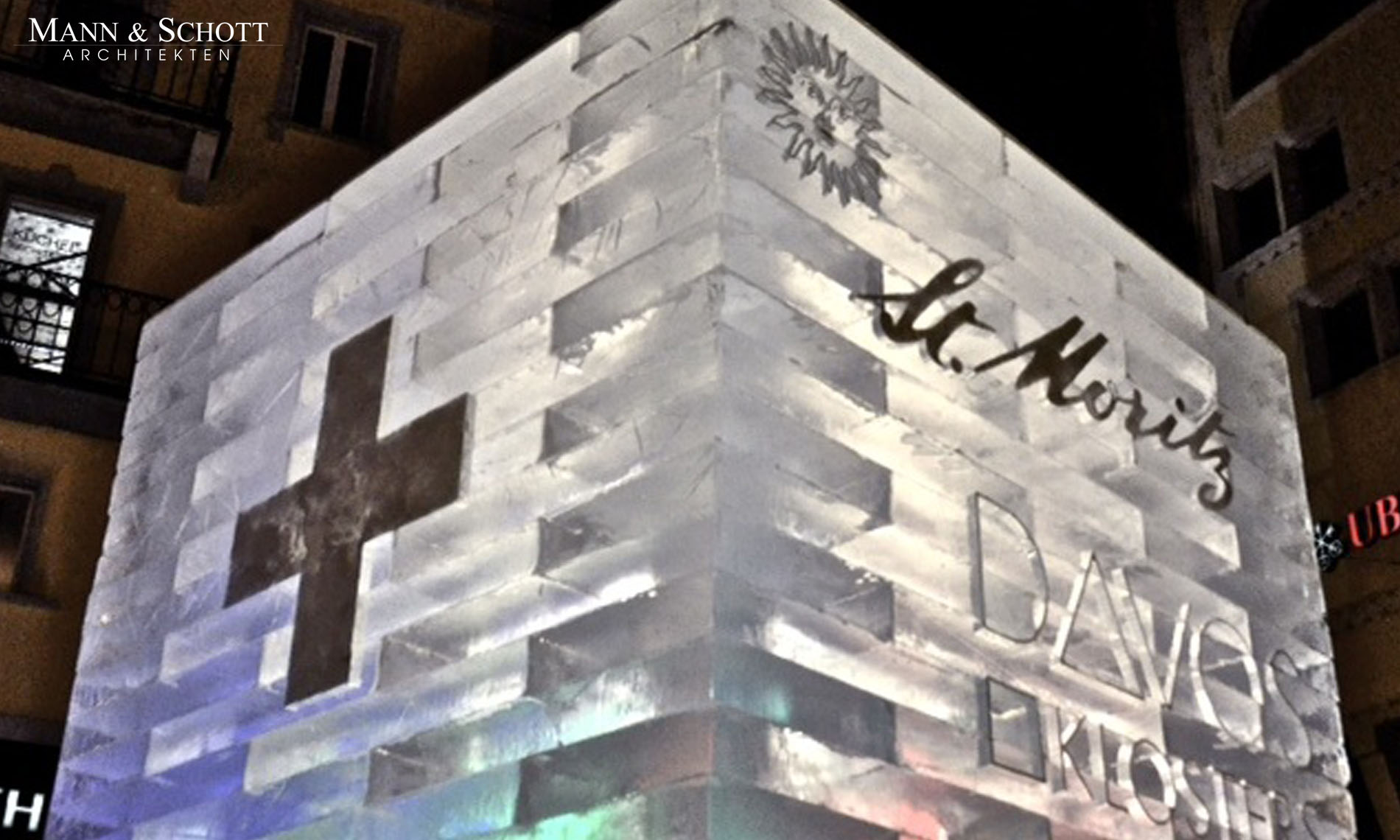 Davos-Switzerland, Olympic candidature St. Moritz 2022
Also Leipzig architects not stop for Urban and national borders.
So Mann & Schott architects created from 9 tons of ice a cube in the middle of the marketplace of arguably the world 's most exclusive winter sports destination St. Moritz. The communities st. Moritz, Davos and Switzerland wanted a stage and a sign for media attention, to support the olympic candidature in 2022. This unusual cube is displayed in the media for multiple times. Even a swiss TV show shows this project.
Mann & Schott are also continuing its long-standing tradition to show with ice buildings, how fascinating simple architectural forms could be. Because of the incorporation of different motives in the cube, its grows on variation and decent elegance. The community of Sankt Moritz known Mann & Schott for many years through her work with exceptional architecture and commissioned  Mann & Schott architects to give to the application to the Olympic Winter Games an "attractive package". A huge cube of ice seemed to be the appropriate way to deal with "clarity" to the Olympic winter sport!
Many days the cube will send his message before he becomes water again and hopefully his run takes place in a sprightly mountain stream into the rivers. Maybe a few drops are contained in the ice for a spectacular new Ice construction project next year. Mann & Schott b wants to create the largest walk-homogeneous ice sculpture in the world. Preparations are in full swing ...